I was away for a few days from the blogosphere and yet, am still glad
Donabel
still found time to visit my site and hooked me with this exciting tag. Now am doing this tag so the readers and blogger friends may know some info about me. :)
Here are the rules:
Use Google images to search for the answers to the questions below. You must then choose a picture on the first page of the results and post it as your answer. After that, tag 7 people.

1. The age of my next birthday:
weee.. am turning 31 na this year! :)
2. Place I would like to visit:
3. My favorite place:


The Livable City called D-A-V-A-O

8. City where I was born:
Tagbilaran City, Bohol

9. My College major(s):
My Lips Are Sealed...hahaha!

11. A bad habit:
It's not habitual though but I do get tardy at times which I considered as a bad one. ;)

12. A hobby: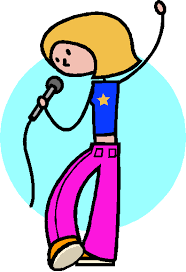 I love to sing. I love to blog. :)



13. My current wish list (maximum of 3):
Current wishes ikanga. Wished to be granted a visa, pave my way to the US, and work on what my profession requires me to.
Whoa! What a time-consuming entry, LOL! But I did have fun with it.

Now am tagging Grace, Babette, Shimumsy, Jhelea, Pchi, Weng, and Vien. :)