Yesterday, September 14, three (3) of my friends celebrated their birthdays. The first thing I did as soon as I woke up was grabbed my cp and sent birthday messages to these people.
Dhen
, a friend and an ex-officemate celebrated her 31st birthday! I just wish her one thing, that she be given by GOD a baby for her and her hubby. By the way, thanks for inviting me out for dinner last night. ;)
Lessie
, another friend and a colleague, celebrated her 31st birtday too! My wish? Hope she'd finally be happy with her personal life, which I think is very important to her, lol!:) And last but not the least, another close friend
Father Efren
, also celebrated his 30th birthday yesterday. My best wish for him is may he be given good health so he could continuously touch the hearts of those people who turned away from GOD and also draw us believers more closer to HIM too!
I am just glad I have these friends and again, may you be blessed with more birthdays to come!
Again, a very Happy Birthday!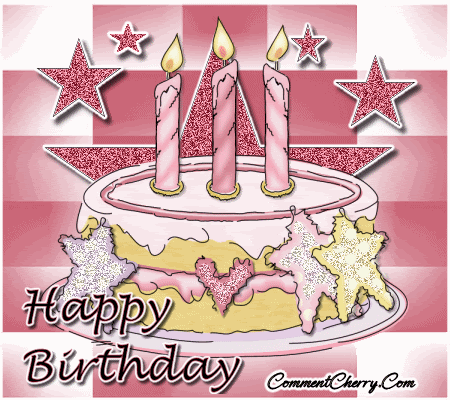 Hot! Myspace Comments